Principal Martin-Tino Časl, Ph.D.
The founder and the principal of  The British International School of Zagreb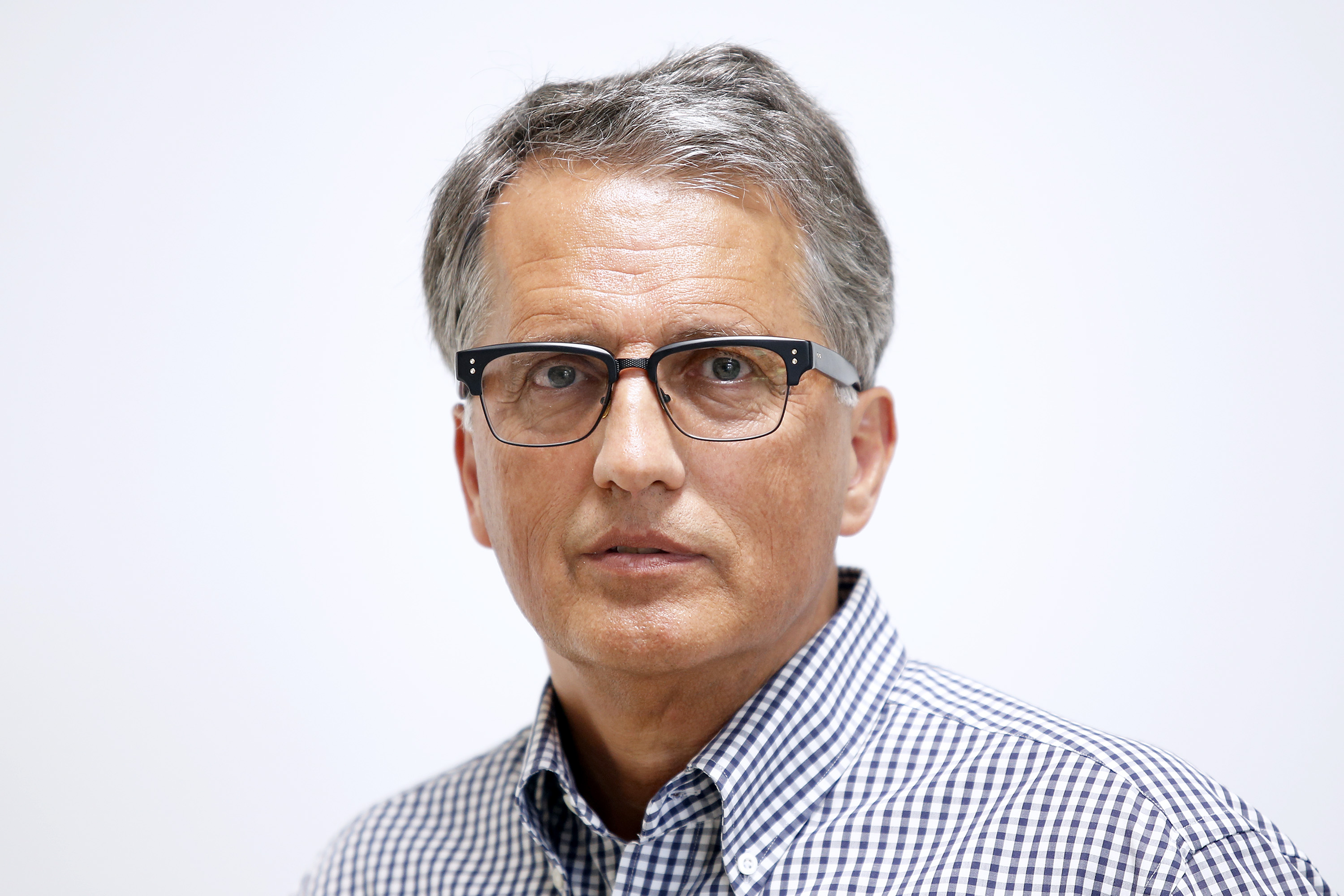 Dr. Časl was born in Zagreb, 1955, where he graduated and was awarded a Master's Degree at the University of Natural Sciences and Mathematics. He earned his academic degree as a Doctor of Natural Sciences in Chemistry in 1985 by defending his dissertation at the Pharmaceutical and Biochemical University of the University of Zagreb. In 1990, he earned a scientific degree as a science assistant of Chemistry, whilst also gaining the degree of a higher science assistant in Medical Science, in 1994. He finished his post-doctorate specialisations in Japan and twice in Great Britain and Sweden.
Between 1979 and 1992, he worked at the Pharmaceutical and Biochemical University in Zagreb, where he taught biochemistry and preparative biochemistry to students of medical biochemistry. From 1991 until 2005, he taught at the post-graduate studies of Medical biochemistry at the Pharmaceutical and Biochemical University in Zagreb. From January 1993, he worked as a director of research and development in a company aligned with the production for diagnostic reagents and bio-chemicals. In 1991, he was the Leading Researcher for a Ministry of Science project dealing in medical science. 30 scientific assistants from Croatia's leading hospitals participated in the project. Dr Časl has published 20 original scientific papers in international science magazines of the Current Contents category, has participated at international science congresses with 46 lectures and posters, as well as holding 15 lectures on demand. He has been the mentor of doctor's degrees, Master's Degrees and numerous graduation papers. In 1996, he became a member of the renowned New York Academy of Science and in 1997 received a yearly Award for Outstanding Achievement in Medical Science at the world's biggest science innovation festival, INPEX XIII in Philadelphia, USA.
In the spring of 1994, he started a project in establishing a Private Primary School, namely 'Kreativan razvoj' (Creative Development). The school program was created with the support of several prominent professors from the Teacher's Academy who worked with talented children and alternative educational methods, as well as with the support of teacher enthusiasts. The school began to operate in 1995 in temporarily rented facilities. In September 2000, he started building his own school in Šestine. Formal teaching in the new school building began two years later, 2002, and that was the first school building in the history of Croatia which was built by an individual and not the state, church or local government.
In the following year, 2003, the high-school Privatna gimnazija Dr. Časl opened its doors for students who wanted to continue their education under the same educational philosophy and in the same facility. In the same year, a Preschool at Kreativan razvoj began operating. Dr. Časl was teaching chemistry to students in both schools, primary and secondary. His students regularly attended national scientific competitions and once took first place.
Dr. Časl is a great fan of sports, particularly table tennis. From 2008 he has been the President of the best Croatian table tennis club STK Dr. Časl. During this period his club remains undefeated by winning consecutive national championships (10 titles in 10 years in both Men's and Women's Leagues) and has also become very known in Europe. Both teams, Men's and Women's, have played in the most prestigious European clubs' competitions including the European Champions League (2017/18 Winners in the European Campions League in the Women's Division), ETTU Cup 1/4 finalists or the European Super League with significant success (two times winners and three times runner-up). Club members were or still are world famous athletes like Olympic winner from Athens Ryu Seung Min, European vice-champion Tan Ruiwu, European champion Hu Melek, European vice-champion Yu Fu, Youth Olympic gold medallist Liu Gaoyang and many other international and Croatian players, some of whom have completed their education in Dr. Časl's Secondary-School. These girls and boys are standard Croatian national team players who have won dozens of medals at European and World Championships in cadet, junior and senior competitions. Dr. Časl is also a Vice-president of Croatian Table Tennis Association.
In 2013, Dr. Časl established The British International School of Zagreb as a logical continuation of his work dedicated to young people's education.  The school is open to local, national and international students wishing to follow and learn an English Language based programme in accordance to the UK National Curriculum from the EYFS to A Levels. In 2019, the school is ongoing in its vision of advancement and education by opening the first private Boarding School in Croatia. It will offer an exceptional academic and sporting education with state of the art facilities for students wishing to reside and study at our international school.